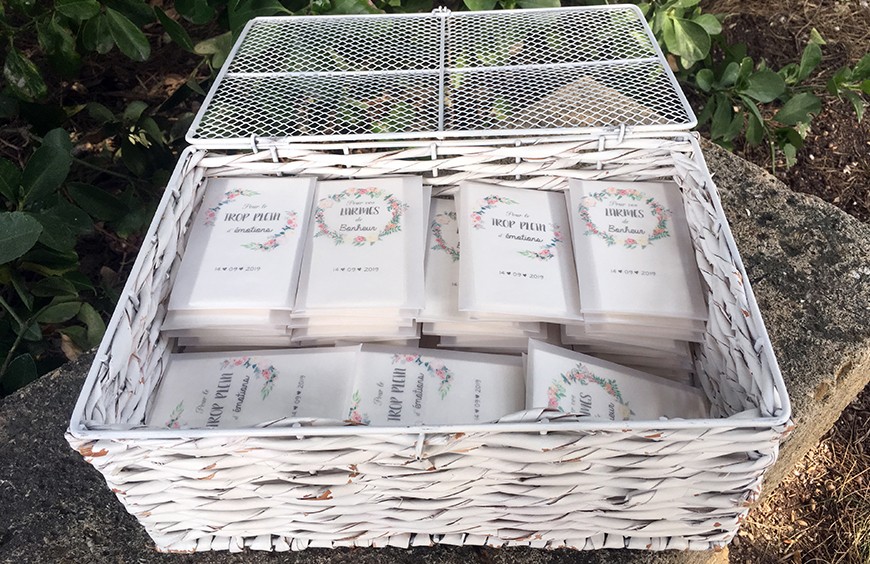 Do it yourself - tissue cases
Posted by  Feb 20, 2020  Blog  0 Comments
For brides looking for DIY for their wedding, here is one that will be easily and quickly made!
Original and useful, these small tissue cases will be perfect for the ceremony, in case of tears of happiness.
The material necessary to make these cases:
- Tracing paper
- Tissues
- Scissors
- Double-sided tape (or glue)
- Tags
Here is how to do it:
1 - Download the PNG here and customize it with your logo, your wedding date ...
2 - Print it on tracing paper
3 - Cut according to the dotted lines
4 - Fold the 4 ends to form the case
5 - Slide 2 handkerchiefs before closing. Fold the lower part and fold over the two left and right flaps. Put double-sided tape on one of the two flaps, and stick with the second.
6 - Close the case with your label