Our history
AYANA Floral Design was born from the will to act to build together a more beautiful, healthier and more human world. This is the new challenge of two young women of conviction, in love with art and beauty, with an increased awareness of the environmental issue and eager to discover an additional soul to the beings and things of this world.
In 2015, Sandy and her sister Emilie embarked with the enthusiasm and ardor that characterize them in an exciting professional challenge by joining forces to acquire the company "Fleurs d'Un Nouveau Monde". This company, a pioneer in working with preserved flowers, was the first to introduce this innovative process into the world of wedding. For more than sixteen years bouquets, wreaths, buttonholes, jewelry, and other decorations made entirely from preserved flowers have carried a new concept with delicacy, which resists over time to the delight of the bride and groom.
In 2020, these two passionate sisters, strong in their asserted identity and their authentic know-how, are creating the AYANA Floral Design brand. A brand in tune with the times, which promotes people and places nature at the center of their business. "AYANA", this North American Indian word meaning "Eternal Flower" sums up the brand's primary intention: to create wonder through sustainable plants.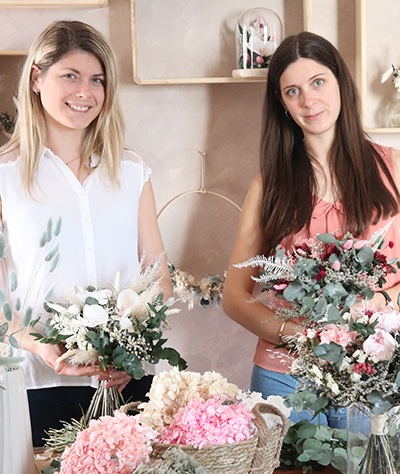 «This is really useful since it is beautiful»
Antoine de Saint-Exupéry - The Little Prince
Our concept
Our concept is anchored in an eco-responsible approach. We create for you refined pieces, exclusively in preserved or dried flowers, which last over time. These quality natural flowers and foliage have been dried or preserved to retain their delicate beauty.
The preserved process consists of replacing the sap of freshly cut plants with a glycerin-based solution. Thanks to this eco-technique, our plants retain their original suppleness and radiance for a look identical to fresh flowers, for years to come.
Naturally air-dried flowers take on soft, powdery hues, lending a deliciously poetic and bohemian touch to any creation.
Having natural flowers whose beauty is no longer fleeting, the dream of Sandy, our artistic director and floral designer! Under her fairy fingers, delicate flowers become jewels, crowns, decorative objects… limitless creativity in search of grace and beauty!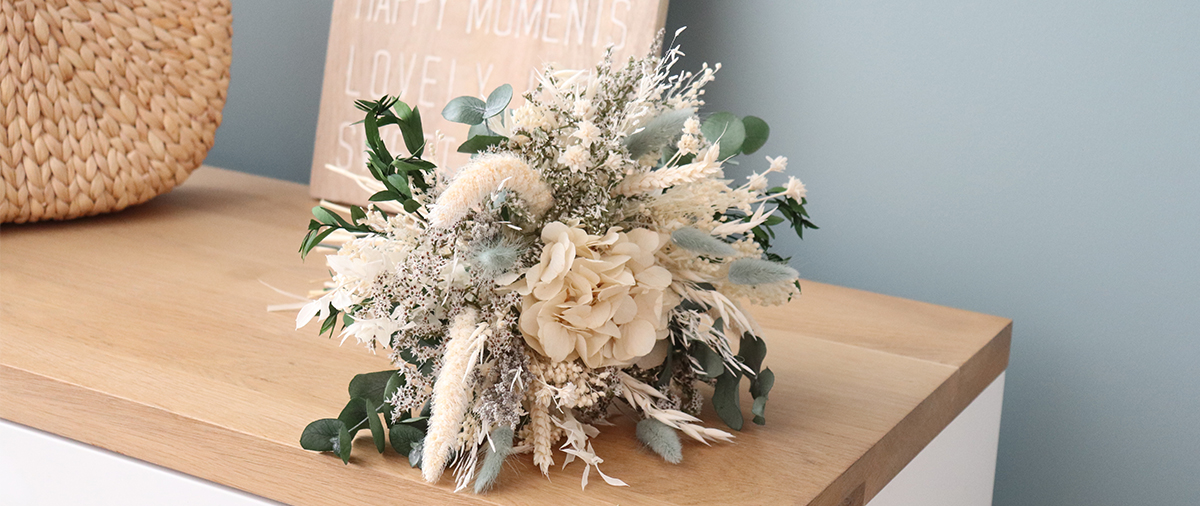 AYANA Floral Design is Emilie and Sandy's commitment to:
1 - Choose our flowers with the greatest care, prioritizing quality
2 - Create sustainable pieces in limited or even unique series, exclusively born of our personal inspiration and our individual exchanges with our customers
3 - Carry out each order with the care and know-how of a certified French craftsman
4 - Minimize the environmental impact of our activity on a daily basis
5 - Favor ecological materials and means of transport with a lower carbon footprint
6 - Listening and paying special attention to each client
7 - Seek together a solution to each problem
8 - List the satisfaction of our customers as a leitmotiv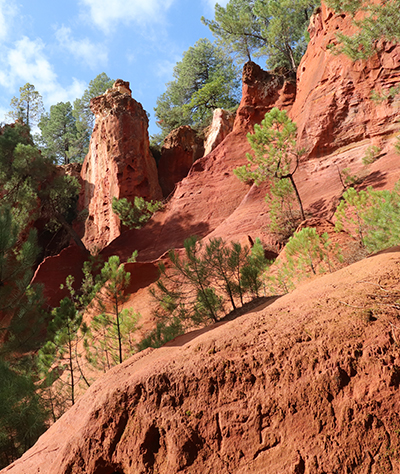 Our workshop and our inspiration
It is in the luminous Provence, a wonderful source of inspiration for Cézanne and so many other artists, that we have inscribed our history and set up our workshop. There is no doubt that the authentic charm of our native region has always instilled in us a love of nature and made us aware of how to preserve its fragile beauty.
Sandy, our talented designer, strives to transcribe the sweetness of life expressed by our landscapes, the dazzling light when the sun at its zenith makes the cicadas sing, the colorful images of markets with the scents of the South, the authenticity of the farmhouses. Provençal with old exposed stones, the limpid blue of our sky which plunges into the sea ...