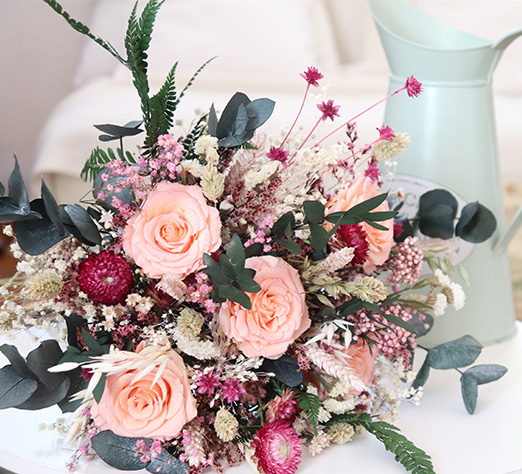 Discover our bouquet specially created for Mother's Day, the flagship event of this lovely month of May!
We imagined this bouquet around a tender and generous rose. A touch of pep, a few airy and bohemian touches ... In the end, a cheerful, spontaneous and warm bouquet to express love and gratitude to our mothers.
We wish you a happy Mother's Day!
Spring capsule 2021 collection "My Provence"
We had known it for more than a month, in the mild days that invite you to the garden, in the almond fields exploding with flowers ... spring is here at last!
Bring this wonderful season into your home: flower your dressers, brighten up your walls, prepare your table… discover our Spring capsule "Ma Provence", soft and luminous flower arrangements to enchant your daily life.